Upcoming Readings and Signings

Bonnie Rough and KJ Dell' Antonia September 19th 7 pm
Join Bonnie J. Rough, author of Beyond Birds and Bees: Bringing Home a New Message to Our Kids About Sex, Love, and Equality  and KJ Dell'Antonia, author of How to Be A Happier Parent: Raising a Family, Having a Life, and Loving (Almost) Every Minute,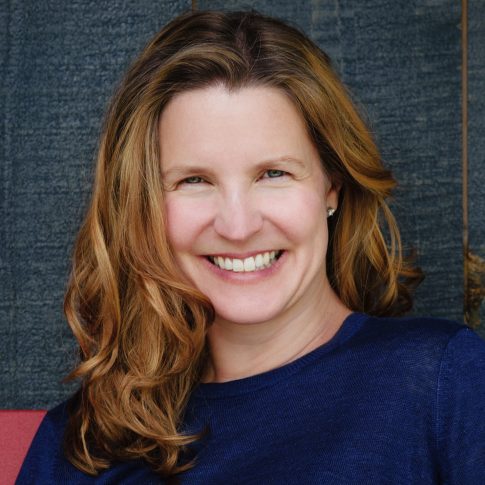 in what promises to be a rollicking conversation about how to stay sane and have fun while parenting through it all: birds and bees, thick and thin. 

2018 Huntingford Humanities Lecture: Thor Hanson
September 27 @ 6:30 pm

-

8:00 pm

Chimacum HIgh School

Dr. Thor Hanson is a Guggenheim Fellow, a Switzer Environmental Fellow, and an award winning author and biologist. His books include Buzz, The Triumph of Seeds, The Impenetrable Forest, Feathers, and the illustrated children's favorite, Bartholomew Quill. Hanson's writing has been translated into more than ten languages and has earned many accolades, including The John Burroughs Medal, the Phi Beta Kappa Award, the AAAS/Subaru SB&F Prize, and two Pacific Northwest Book Awards. His many media appearances have included NPR's Fresh Air, PRI's Science Friday, The Current on CBC, and Book Lust with Nancy Pearl. Hanson lives with his wife and son on an island in the Pacific Northwest.
The Huntingford Humanities Lecture was established in 2001 in memory of Sara L. Huntingford, a long-time supporter of the Jefferson County Library. The Library District was formed in 1978 – due in part to her efforts. As a teacher and mother, Sara understood the importance of opening the door of learning to people who lived in isolated, rural areas. She realized that quality library service was the key to that door.
The Publishing Process: Q&A's with
Laura Stanfill,
David Hicks and Anna Quinn
Saturday, October 5th,
7 pm
@Writers' Workshoppe
Please join publisher Laura Stanfill, author David Hicks and author Anna Quinn for an evening of Q&A regarding the entire publishing process. 
LAURA STANFILL is a novelist and the publisher of Forest Avenue Press, which she founded in 2012. As a literary community advocate and indie bookstore supporter, she runs the Main Street Writers Movement to urge the literary community to support each other at the local level. Publishers Weekly designated her a 2017 Star Watch honoree, and she won the 2018 Yale Publishing Course scholarship from the Independent Book Publishers Association. Laura serves on the PubWest Board of Directors and regularly speaks about publishing and demystifying the industry at workshops, book festivals, conferences, colleges, and universities. 
DAVID HICKS grew up in New York, moved to Colorado in his thirties, and now teaches at Regis University, where he is four-time Professor of the Year and co-founder/co-director of the Mile-High MFA in Creative Writing. He has published stories in many journals, including Glimmer Train, Colorado Review, and Saranac Review. WHITE PLAINS, his first novel, has been called "a captivating debut" by Leni Zumas, and in Ron Carlson's words "a glowing set of stories, like late-night messages sent from a friend." It is a finalist for the 2018 Colorado Book Award and was selected as the 2018 "Village Read" by Arapahoe Libraries.

Anna Quinn is a writer, teacher, and the owner of The Writers' Workshoppe and Imprint Bookstore in Port Townsend, WA. Her writing has appeared in Writers' Digest, Psychology Today, Instructor, and Washington 129 Anthology. Anna's first novel, "The Night Child", was published by Blackstone Publishing and released Jan. 30th, 2018. It was recently listed as a #1 Amazon bestseller in Psychological Literary Fiction. Go to annamquinn.com for more.



An Evening with Four Authors: To Tell Your Truth: Fiction or Memoir
Saturday, October 27th, 7 pm
@Writers' Workshoppe and Imprint Books.
  A panel discussion and readings from four authors who write fiction and memoir (sometimes simultaneously). They'll talk about when and how to cross the fine lines between memory and imagination, fact and story, novel and memoir. They will read from the latest books, as well as a few sneak peaks into their works in progress! 
Erica Bauermeister is the bestselling author of 4 novels, including The School of Essential Ingredients. She will be reading and discussing two upcoming works, The Scent Keeper, a coming of age novel set in remote British Columbia, and House Lessons, memoir-in-essays about renovating a house in Port Townsend, WA.
Jennifer Haupt went to Rwanda as a journalist in 2006 and returned to Seattle with something unexpected: the bones of a novel exploring grace when there can be no forgiveness. She'll be reading from her bestselling debut novel, In the Shadow of 10,000 Hills, as well as her upcoming memoir-turned-novel, which involves 140 orphans in Haiti, a Scientology publicity stunt gone terribly wrong, and the author's obsession with altruism.
Anna Quinn is the author of The Night Child, the story of Nora Brown, a young mother and high-school English teacher, whose unremembered childhood trauma returns to threaten her sanity, family and career.informed by Quinn's personal history., The Night Child examines the fragile line between past and present, as well as the persistent attempts of the mind, body, and spirit to save itself despite all odds.
 Jennie Shortridge is the author of five bestselling novels, each of which employs at least a few details from her life. She'll be reading from the most autobiographical of these. Riding With the Queen,  and from a memoir in progress, both centered largely on surviving the tumultuous relationship with her mother, who suffered from mental illness and addiction.

Author Adrianne Harun reads from her newly released book of short stories, Catch and Release. 
Saturday, Nov. 10th, 7:00pm
Adrianne Harun. author of two prize-winning works, a collection of stories, The King of Limbo (Houghton Mifflin Mariner) and a novel, A Man Came Out of a Door in the Mountain (Penguin Random House), will launch her latest book, Catch, Release, at the Writers' Workshoppe and Imprint Bookstore on Saturday, November 10th at 7 PM. Harun, a long-time Port Townsend resident, has had her work lauded by, among others, Claire Vaye Watkins in the New York Times, Richard Russo, Tim O'Brien, Jess Walter, and Joyce Carol Oates, who recently wrote in praise of Catch, Release:'Adrianne Harun's short stories are riveting. Vividly imagined, like fever dreams, haunting and original and  elusive. It's as if each story contains - or generates - a mystery that will linger long in the reader's mind' 

POETRY+
SHORT-SHORTS
Every third Tuesday.
Better Living Through Coffee
100 Tyler Street

An evening of 5-Minute Readings
Come read your poetry and flash/micro-fiction, all genres welcome.
The third Tuesday of each month. No session in July or December.
Sign-ups at 6:30 p.m.
Room of Your Own?
Our workshoppe room is available during store hours.
Weekdays: $10 per hour/             $50 per day
Weekends: $20 per hour/           $100 per day.
12 chairs around a large oak table. Cozy. Coffee, tea and water available. To rent, email annaquinn(at)writersworkshoppe.com.